When it comes to your place of business, time is money. So, when an emergency lockout or other situation occurs, there is no time to waste. Your employees rely on you to keep them safe while at work. Likewise, you trust your employees and service personnel to come and go using their own set of keys that open up your place of business. Sometimes making sure your workplace is safe requires the help of a locksmith for business.
When it is time to start using a locksmith for business or commercial properties needs, there are some very specific and specialized security concerns. It's very important that these professionals are reliable, experienced, and efficient. Because the locks they are working with are what keeps your important personnel, papers, and equipment safe, these business locksmiths also need to be completely trustworthy, insured and certified to work with commercial customers, property managers and business owners to provide a wide array of lock repair, installation, and security systems needs.
Why Does a Business Need a Locksmith?
Some of the most common reasons to hire a locksmith for business include:
Emergency Lockout – If an emergency lockout happens, you want to call on a locksmith with whom you've already established a relationship of trust. No business can afford having their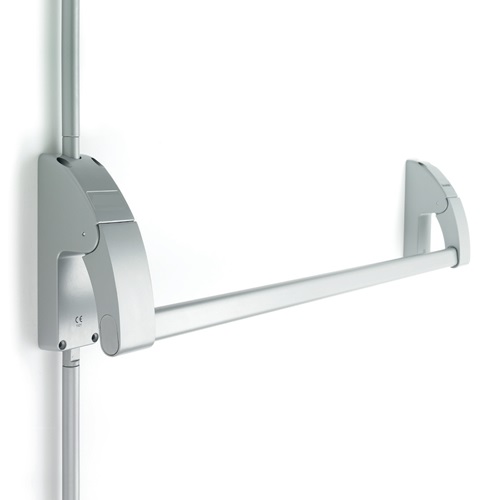 workers spending the day locked outside. This is a situation where a locksmith shines because it is the most common call that comes in for help, and they are equipped and ready to remedy the situation fast.
Security Systems – It's imperative that your workers are safe. Security systems, panic bars, and exit devices need to be installed and working properly in work places. While you know your business best, a qualified locksmith is able to walk around the premises, listen to your description of what you need, and recommend the most cost-effective and safest security system for your place of work.
Warehouse Locks and Safes – It's also important to make sure your inventory or equipment is under lock and key. These items are what keeps your company making a profit, so if they are put in any kind of danger of loss, theft, or damage, your very business is at stake. Use warehouse locks to secure storage areas. And, of course, make sure you have a safe properly installed for other valuables, important company paperwork, checks and cash.
Master Key Systems – These systems are based upon having a change key that opens a specific lock but also have one master key that is able to open each of the unique locks in your business. They are able to be set up to allow you to manage and control which employees have access to certain areas. A Master key system also cuts back on the bulky keys problem of carrying around several keys at once.
Keep your hard work and employees safe!
Call a trusted and reliable locksmith for business needs.